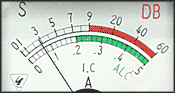 ______________________________________
IOTA activity ,  IG9MO  from  Lampedusa  Island (AF-019) from 28 March to 2 April 2019.
H31A special call for the celebration of the 500th anniversary of The Panama La Vieja Foundation till August 15, 2019.
Special callsign AO3MWC  Mobile World Congress 2019  , from 21 february to 3 march 2019.
To celebrate 85th anniversary of LABRE (Liga de Amadores Brasileiros de Rádio Emissão ) special callsign ZW85LABRE till 31 march 2019.
UNITED NATIONS ARCDXC special callsign 4U0R from 13 to 28 february 2019.
Special callsign TM6C (C for carnival time), from 10 to 25 february 2019.
Special callsign SE19SKI   for the  Alpine World Ski Championships , from  4 to 17 February 2019.
World Thinking Day on the Air (TDOTA), Girl Guides and Girl Scouts  16-17 february 2019 , station list .
Special callsign YO2019EU on occasion of the Rotating Presidency of the Council of the European Union during the period 1 January to 30 June 2019.
IOTA dxpedition  two stations  R63RRC from Popigay-Ary Island (AS-063) on 24-28 July 2019 and  RQ73QQ from  Bol'shoy Begichev Island (AS-152) on 30 July-2 August 2019 , INFO.
IOTA dxpedition  HD8M  from the  Galapagos Islands (SA-004), from 27 february to 6 march 2019.
Special callsign OL120AB to celebrate the 120th anniversary  of the birth  of  Pravoslav Motycka (OK1AB , generally considered the first radio amateur in Czechoslovakia) , from 20 January to 19 May 2019.
Award " Storico Carnevale di Ivrea( historical carnival of Ivrea)"  from 6 january to 10 march 2019 .

Special callsign HZ50SAT to celebrate 16 years without interruption of Saudi Sat OSCAR (SO-50).
DP0GVN Atka Bay, Antarctica till february 2019.
________________________________________
LONG TERM AWARDS & CALLSINGS 

 2019
Special callsign IR7MT " Matera European Capital of Culture 2019″ on air during year 2019.

Special callsign IO1NGM during the whole year ,  to celebrate the 110 years of Marconi Nobel .
"ITALIAN PIONEERS IN RADIO ENGINEERING" durin year 2019 ,

INFO

.
Diploma "Provincie Italiane" from 1 december 2018  to 31 december 2019 , INFO.
Special callsign II8FF during year 2019.
ARPI Awards :

8° DIPLOMA A.R.P.I.  from  21/01/2019 to 25/01/2019

LEONARDO DA VINCI 500. from 18/02/2019 to 22/02/2019
        FAUSTO COPPI 59: from 18/03/2019 to 22/03/2019
          PRIMO CARNERA 52. from 15/04/19 to 19/04/19
         TAZIO NUVOLARI 61. from 13/05/19 to 17/05/19
Special callsign 4U73B to commemorate the  73rd anniversary  of the founding of  the  United Nations , until 23 october 2019.
To celebrate  the  90th anniversary of  Switzerland's  IARU  member  Society (USKA), HB9 and HB3  stations are  allowed to change  their  prefixes  to  HB90  and  HB30  respectively  from  1 January to  31  December 2019.
Special callsign DA0APOLLO 50 years Apollo moon program – landing on the moon , during year 2019.
Special callsign DQ1200ASP to celebrate 1200 Years City Asperg , till 31 december 2019.
Special callsign DM2025C  till 24  january 2020 for Chemnitz European Capital of Culture candidat 2025 .
Special callsign LM450C to celebrate 50th anniversary of the LA4C Haugaland group of NRRL , during 2019.
During 2019 will  be active  special callsign  SF50CG to celebrate 50th anniversary of the Sweden's  National Society.
From Bulgaria diploma " All Saint 2019″ , INFO.
LZ1354PM (January),  LZ391MW (February),  LZ818PT (March), LZ117ML (April), LZ497OM (May),  LZ815NI (June),  LZ1809PNS (July), LZ304AE (August), LZ304EW (September),  LZ311HI (October),  LZ365BM(November) and LZ4408SPA (December)
In 2019 special callsigN LZ50ZF celebrating the 50th anniversary of radio activity on HF and VHF bands of LZ1ZF op.Gosho

Special callsign SN0UNESCO to celebrate first year of inclusion to UNESCO World heritage list of Tarnowskie Gory mine , from 06 June 2018 to 25 May 2019.
________________________________________