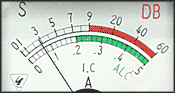 _____________________________________
Special callsign LX20I during the CQ 160m CW Contest (January 24-26th) for the 20th anniversary of the LX7I contest station.
Special callsign II3BIA on 1-29 February for the  Biathlon World Championships .
Yota Young Lady Group Special Event Jannuary 2020 II5YL.

Special callsign R200ANT to commemorate  the  200th anniversary  of the discovery  of Antarctica , from 1 january to 31 march 2020.
Special  event stations  GB0HNY,  GB1HNY , GB2HNY , GB4HNY ,  GB5HNY , GB6HNY , GB8HNY and GB9HNY   , will be  active  from  28 December until 24 January ,to celebrate new year .
Special  callsign  HE2JOJ  on 1-31 January  to mark  the  3rd  edition of  the  Winter Youth Olympic Games .

Special callsign TM70TAAF to commemorate the 70th anniversary of the first Amateur Radio contacts with French Southern and Austral Territories (FSAT – TAAF) , from 12 to 26 January 2020.
 Special callsign YR2019REV  to  commemorate  the  30th  anniversary  of  the  Romanian Revolution of 1989., from 1 December 2019 to 1 February  2020

Special callsign 4U25B  to mark the  25th anniversary  of  the United Nations  Logistics  Base in Brindisi , from  24  October 2019 until 31 August 2020 .
Special callsign 

PA75LIMBURG

commemorates the liberation of the province Limburg 75 years ago ,  from September 12 until March 3 next year.
________________________________________
LONG TERM AWARDS & CALLSINGS 

 2019 – 2020
ARI Fidenza will use a series of special callsigns throughout  2020  to commemorate  twelve major events and achievements  in  Guglielmo   Marconi's life:

 January    II4BRN  Marconi's birth (1874)
         February   II4MLB  First radio broadcast of a musical performance:
                            Dame Nellie Melba's song recital (1920)
         March      II4MCY  Foundation of the first "Marconi Company" (1897)
         April      II4FTX  First transatlantic radio signals transmission (1901)
         May        II4TEA  First radio message between the United States   and the United Kingdom (1903)
         June       II4REP  Rescue of the ocean liner "Republic" (1909)
         July       II4NBL  Marconi is awarded the Nobel Prize in Physics   (1909)
         August     II4CLT  Inauguration of the radio station at Coltano   (1911)
         September  II4PTN  Marconi applies for his first patent (1896)
         October    II4LGH  Marconi switches on the lights at Sydney Town  Hall from Genoa  via wireless    ransmission (1930)
         November   II4RVT  Inauguration of Vatican Radio (1931)
         December   II4MDY  Marconi Day at Chicago World's Fair (1933)
Special callsign HF40STOK  40th Summer of the Housing Cooperative "SLONECZNY STOK" in Bialystok , till 8 januari 2020.

Special callsign  YT50SCWC  will be  activated  throughout 2020  to  celebrate the  50th anniversary  of  the  Serbian CW Club.

Special callsign 9A63AA  from   Tom, 9A2AA  to mark his 63rd year in amateur radio. During year 2020

Special call YT50SCWC during 2020 to celebrate Serbian CW Club 50th anniversary.

Diploma "All Saints 2020":
LZ1908IK (January),  LZ34WGI (February),  LZ250KD (March),
LZ603IL  (April),  LZ177GL (May),  LZ734PA (June),  LZ551MS (July),
LZ662MI (August), LZ595IP (September), LZ1891AO (October),  LZ350PI
(November) and LZ1263AN (December).
 Special event station  8N6SHURI during 2020 , supporting for Shuri Castle Reconstruction.
________________________________________