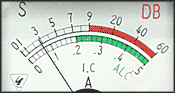 ______________________________________
Special callsign LZ19CY on 20-30 June ,  in remembrance of  Angel Gugov, LZ1CY .

Special callsign AO50MOON on 1-30 July to commemorate the 50th anniversary  of  the  first  manned  Moon landing.

Special callsign IB3ALP (ref GRA-050) for 19° Adunata Alpini Triveneto (Alpine gathering ) , 14-16 june 2019.
Special callsign EM45Z to celebrate  45th Anniversary of the "Gart" Radio Club  , till 30 june 2019.
Special callsigns GB100GCHQ  and  GB100GCB  , to celebrate the  centenary of the  Government Communication Headquarters   , 21 june 2019.
Special callsign J48GEO until 30 June to promote  the  UNESCO Global  Geopark  of  Lesvos Island  (EU-049).
Several  special callsigns EU19RO , EV19ARC, EV19ATH,  EV19BAD,  EV19BAS, EV19BOX,  EV19BSO,  EV19CYC, EV19FRS, EV19GYM, EV19JUD, EV19KAR, EV19ROW,  EV19SAM, EV19SHO , EV19TEN , EV0CA, EV0MA and EV0SD for the 2nd edition of the European Games 21-30 june 2019.
Special callsign GB100GP  to celebrate the 100th anniversary of the headquarters of  the  Scout Association  in  the  UK.  8-9 June, 12-14  and  25-28 July 2019.
 Special callsign TM57FF  from  23 June to 9 July ,  for the  FIFA  Women's World Cup of  football.
Special callsign TM24H for 24  Hours  of Le Mans , from 2 to 16 june 2019.
Special callsign EI100ABC to celebrate 100 Years Since the First Non-Stop Transatlantic Flight  , 11-16 June 2019.
"Railway tragedy in Viareggio (June, the 29th 2009 )" , the ARI Versilia-Viareggio Section intends to remember this terrible tragedy ten years after that tragic Monday, June the 29th. Callsign IQ5VR will be active in all operating modes in HF, VHF, SHF for the entire month of June 2019.
Special callsign II2VZME to remember on. Giuseppe Zamberletti (1933 –  2019), founder of the modern Italian Civil Defense , from 2 to 15 june 2019.
"ARI Ivrea 55 AWARD" to celebrate 55 Years Anniversary of the foundation of A.R.I. Ivrea H.Q. , from 1 june to 28 july 2019.
Several special callsigns for "Cricket World Cup Radio Marathon 2019" from 30 May to 14 July 2019 ,  INFO .
To celebrate 100th anniversary of the  International Astronomical Union' three special callsign – PA100IAU Tivoli Astronomical Observatory (May 25 – June 16 ),  PB100IAU Leiden Astronomical Observatory (June 15 – July 07)   and  PC100IAU, Louwman Museum (July 06 – July 28)..
Several Special Callsigns will be active durin month of june to celebrate 10th anniversary of World Castle Award.
Radio Club Locarno will operate special callsign  HB10WCA  on  1-30  June 2019 for the 10th anniversary of the World Castles Award programme. 
Special callsign SO1944W to celebrate 75th Anniversary of the Outbreak of the Warsaw Uprising 1944 , till 31 october 2019.
Special callsign YR19PFS  , Visit Of Pope Francis To Sumuleu – Ciuc , from 15 may to 15 june 2019.
II3GIRO  special callsign"Giro d'Italia" till 30 june 2019.
Special callsign OL75CLAY from  12 April  to  31 July 2019, to celebrate the 75th anniversary  of WWII Operation  Clay .
Special callsign TM500LDV "500th anniversary of Leonardo da Vinci's death", from 19 april to 20 july 2019.
Tour of the Alps II0BIKE and other callsign (Z5HNI, IQ0OH , IQ0RU , IQ1ZS,  IQ2ZH,  IQ3ZL , IQ5ZR , IQ6ZE,IQ8YT, IQ9QV and IQ9ZI )  INFO .

Special callsign TM19PAQ  to celebrate Easter Day , from 13 april to 12 october 2019.
 2019 "Lunar Legacy" celebration: 

K7S

– Sunset Crater National Monument/Cinder Lakes March 16th thru 30th ,

 

K7M

– Meteor Crater National Natural Landmark March 30th thru April 13th
April 22nd thru May 3rd , K7O – Lowell Observatory July 20th thru August 3rd ,

K7C

– Grand Canyon National Park
August 24th thru September 1st.
H31A special call for the celebration of the 500th anniversary of The Panama La Vieja Foundation till August 15, 2019.
Special callsign YO2019EU on occasion of the Rotating Presidency of the Council of the European Union during the period 1 January to 30 June 2019.
IOTA dxpedition  two stations  R63RRC from Popigay-Ary Island (AS-063) on 24-28 July 2019 and  RQ73QQ from  Bol'shoy Begichev Island (AS-152) on 30 July-2 August 2019 , INFO.
Special callsign HZ50SAT to celebrate 16 years without interruption of Saudi Sat OSCAR (SO-50).
________________________________________
LONG TERM AWARDS & CALLSINGS 

 2019
International awrad "Centenary of Porto Garibaldi " special callsig II4CPG , from 13 april to 31 december 2019.
Special callsign IR7MT " Matera European Capital of Culture 2019″ on air during year 2019.

Special callsign IO1NGM during the whole year ,  to celebrate the 110 years of Marconi Nobel .
"ITALIAN PIONEERS IN RADIO ENGINEERING" durin year 2019 ,

INFO

.
Diploma "Provincie Italiane" from 1 december 2018  to 31 december 2019 , INFO.
Special callsign II8FF during year 2019.
ARPI Awards :

8° DIPLOMA A.R.P.I.  from  21/01/2019 to 25/01/2019

LEONARDO DA VINCI 500. from 18/02/2019 to 22/02/2019
        FAUSTO COPPI 59: from 18/03/2019 to 22/03/2019
          PRIMO CARNERA 52. from 15/04/19 to 19/04/19
         TAZIO NUVOLARI 61. from 13/05/19 to 17/05/19
Special callsign 4U73B to commemorate the  73rd anniversary  of the founding of  the  United Nations , until 23 october 2019.
To celebrate  the  90th anniversary of  Switzerland's  IARU  member  Society (USKA), HB9 and HB3  stations are  allowed to change  their  prefixes  to  HB90  and  HB30  respectively  from  1 January to  31  December 2019.
Special callsign DA0APOLLO 50 years Apollo moon program – landing on the moon , during year 2019.
Special callsign DQ1200ASP to celebrate 1200 Years City Asperg , till 31 december 2019.
Special callsign DM2025C  till 24  january 2020 for Chemnitz European Capital of Culture candidat 2025 .

Special callsign OR50AF to celebrate  the 50th anniversary of BAFARA ( Belgian Air Force Amateur Radio Association) , till 29 february 2020.
Special callsign LM450C to celebrate 50th anniversary of the LA4C Haugaland group of NRRL , during 2019.
During 2019 will  be active  special callsign  SF50CG to celebrate 50th anniversary of the Sweden's  National Society.
From Bulgaria diploma " All Saint 2019″ , INFO.
LZ1354PM (January),  LZ391MW (February),  LZ818PT (March), LZ117ML (April), LZ497OM (May),  LZ815NI (June),  LZ1809PNS (July), LZ304AE (August), LZ304EW (September),  LZ311HI (October),  LZ365BM(November) and LZ4408SPA (December)
In 2019 special callsigN LZ50ZF celebrating the 50th anniversary of radio activity on HF and VHF bands of LZ1ZF op.Gosho

Special callsign SN0UNESCO to celebrate first year of inclusion to UNESCO World heritage list of Tarnowskie Gory mine , from 06 June 2018 to 25 May 2019.

Special callsign HF40STOK  40th Summer of the Housing Cooperative "SLONECZNY STOK" in Bialystok , till 8 januari 2020.

Antartica – Roman, UT7UA is active  , until 1 February 2020 , as EM1UA and/or EM1U from the Ukrainian "Vernadsky" Research Station (AN 006).

Special callsign EN185UNIV to celebrate 185th of the Taras Shevchenko National University of Kyiv , till 31 december 2019.

Special callsign E750RKK to celebrate 50 years of radio club Kakanj E73EKK , till 31 december 2019.
________________________________________