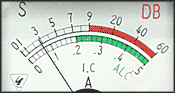 _____________________________________
Special callsign II3FYT throughout 2020 on occasion of the five years of activity of the Gruppo Radio Dispersi.
______________________________________
Chile special callsign CB33M to remember  activation rescue of the 33 miners in Atacama Desert on 2010.

From Israel Lighthouse on the air : 4Z5SL/LH , 4X6ZM/LH , 4X1OM/LH , 4Z1NB/LH ,  4X5HF/LH , 4X1RE/LH  and 4Z1DX/LH

Special callsign SX1AFM  on 1-30  September 2020 to  celebrate of the  70th anniversary of the  Hellenic   Air Force History Museum.

Special callsigns  3Z1920PS, HF1920PS, SN1920PS, SO1920PS, SP1920PS  and SQ1920PS  will be actived from  15 August to 15 September 2020  to   commemorate the  centenary of the second  Silesian Uprising .

IOTA expedition TM2U from Ile Saint Marcouf (EU-081) on 23-28 August 2020.

Special callsign TM76DP  on  8-22 August 2020 to commemorate  the  76th anniversary  of the  landing  operation ("Debarquement de Provence")   during  World War II .

Special callsigns TM100LY (will be active on 21-24 august, 26-27 september, 23-25 October, 6-8 november and 18-20 december) and TM1LY ( will be active  on 21-23 august, 18-20 september, 17-18 october, 21-22 november and  18-20 december) , to celebrate the 100th anniversary of  the Bordeaux-La Fayette  radio station

Special callsign HL75V on 1-31 August to celebrate the 75th anniversary  of  the liberation  of  Korea.

SP3RN , St. Maximilian Maria Kolbe Memorial Station till 17 september 2020.

Special callsign 4A2MAX during  August 2020 in remembrance of  St. Maximilian Maria Kolbe.

Special callsign GB80BRS  during augost 2020 , to commemorate the 80th anniversary of the Battle of Britain, from the home of British radar.

Seven special callsigns on 1 August to celebrate  Yorkshire  Day ,   GB2YD,  GB4YD,  GB5YD, GB6YD, GB8YD, GB8YDS and GB9YDS.

Special callsign A60EMM(1-9) will be active during 2020 commemorating the  Emirates Mars Mission "Hope Probe".

Special callsign SX1AFM to celebrate 70 Years of the Hellenic Air Force History Museum , from 1 to 30 september 2020

From 1 july till the end of years 2020 special callsign II2EMCA to commemorate Emilio Caimi famous key maker (only CW).
Special callsign 9A164T to commemorate the birth of Nikola Tesla.

Special callsign II0ICEH ,  from 18th July  01st August 2020 ,  in memory of the tragic shipwreck of the italian liner ship "Andrea Doria" by the swedish ms "Stokholm" on 1956 .

Special callsign  R300WORF to commemorate the 300th anniversary of Dmitriy Ivanovitch Vinogradov's birth.till 31 august 2020.
To celebrate 100th anniversary of the formation  of the  Royal Corps  of Signals, special callsign GB100RS  from  28 June to 8 August 2020.
Special callsignTM5ISY on  5 and 13 June, and at various other times  until 14 October (in memory of Carine Dubois, F5ISY).
Special event station JU85UIA will be active through the end of the  year in celebration  of the  85th anniversary of the  University of  Internal Affairs in Ulaanbaatar, Mongolia.

Special callsign II2EMCA to commemorate EMILIO CAIMI , from 01 july 2020 until the end of the year.

Special callsign SN750MY for 750 years of city of Mysliborz.
Special callsign LN1V throughout 2020   to mark the 75th anniversary of the liberation of Norway at the end of  WW II  .
"Stayhome" special callsigns :   

OH0-9STAYHOME OH0-9PYSYKOTONA 

(Pysy kotona means stay at home in Finnish) Finland,   

GB4SAH

(Stay At Home)

GB5NHS

UK ,

5B4STAYHOME 

 Cyprus ,   

9K9STAYHOME

  Kuwait , 

A60SH

United Arab Emirates ,  

CR2STAYHOME 

 Azores ,  

DX0STAYHOME 

Philippines ,

8A1HOME

   Indonesia ,  

 E7STAYHOME

  Bosnia & Hercegovina ,  

HZ1STAYHOME 

 Saudi Arabia , 

VC2STAYHOM  VC3STAYHOM  VE9HOME 

 Canada ,  

OR2STAYHOME  OT20STAYHOME   OT2STAYHOME OT4LIFE

Belgium , 

R3STAYHOME

   Russia  , 

TC1STAYHOME

  Turkey , 

VI2020STAYHOME

 Australia ,

Z30STAYHOME   Z39STAYHOME

North Macedonia. ( Updates click here ).
Several Austrian stations   will be using the special prefix OE25 from 1 March to 31 December 2020  to mark  the  25th anniversary since  Austria acceded to the European Union.
Special callsign 4U25B  to mark the  25th anniversary  of  the United Nations  Logistics  Base in Brindisi , from  24  October 2019 until 31 August 2020 .
________________________________________
LONG TERM AWARDS & CALLSINGS 

  2020
Special callsign II2EMCA to commemorate EMILIO CAIMI , from 01.07.2020 until the end of the year.
ARI Fidenza will use a series of special callsigns throughout  2020  to commemorate  twelve major events and achievements  in  Guglielmo   Marconi's life:

 January    II4BRN  Marconi's birth (1874)
         February   II4MLB  First radio broadcast of a musical performance:
                            Dame Nellie Melba's song recital (1920)
         March      II4MCY  Foundation of the first "Marconi Company" (1897)
         April      II4FTX  First transatlantic radio signals transmission (1901)
         May        II4TEA  First radio message between the United States   and the United Kingdom (1903)
         June       II4REP  Rescue of the ocean liner "Republic" (1909)
         July       II4NBL  Marconi is awarded the Nobel Prize in Physics   (1909)
         August     II4CLT  Inauguration of the radio station at Coltano   (1911)
         September  II4PTN  Marconi applies for his first patent (1896)
         October    II4LGH  Marconi switches on the lights at Sydney Town  Hall from Genoa  via wireless    ransmission (1930)
         November   II4RVT  Inauguration of Vatican Radio (1931)
         December   II4MDY  Marconi Day at Chicago World's Fair (1933)
Special callsign HF40STOK  40th Summer of the Housing Cooperative "SLONECZNY STOK" in Bialystok , till 8 januari 2020.

Special callsign  YT50SCWC  will be  activated  throughout 2020  to  celebrate the  50th anniversary  of  the  Serbian CW Club.

Special callsign 9A63AA  from   Tom, 9A2AA  to mark his 63rd year in amateur radio. During year 2020

Special call YT50SCWC during 2020 to celebrate Serbian CW Club 50th anniversary.

Diploma "All Saints 2020":
LZ1908IK (January),  LZ34WGI (February),  LZ250KD (March),
LZ603IL  (April),  LZ177GL (May),  LZ734PA (June),  LZ551MS (July),
LZ662MI (August), LZ595IP (September), LZ1891AO (October),  LZ350PI
(November) and LZ1263AN (December).
________________________________________