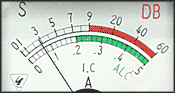 _____________________________________
________________________________________
LONG TERM AWARDS & CALLSINGS 

  2021
Special callsign II1DCC – Drake & Collins collectors award , from 1 december 2020 to 31 dececember 2021.

Special callsigns II3DANT- II4DANT-II5DANT  to celebrate the 700th anniversary of the passing of the Italian Supreme Poet Dante Alighieri , till september 2021.

Special callsigns II0MMI, II1MMI, II2MMI, II7MMI, II9MMI, IO0MMI (Sardinia),  IO9MMI,  IR0MMI, IR5MMI, IR7MMI, IR8MMI  and  IR9MMI  will be active  from 1 January to 31 December  to celebrate the  160th anniversary  of the   Italian Navy .

ARI Fidenza  will use a series of special callsigns throughout 2021 to  commemorate  twelve major events  related  to the ship "Elettra":  II4BLD   (January),  II4BLY  (February),  II4RDF  (March),  II4DNZ  (April),  II4REG (May), II4SWE (June), II4DXS (July), II4MWS (August), II4SML   (September), II4RDP (October), II4BLN (November) and II4DTH (December).

Special callsign DR165TESLA throughout 2021 to celebrate the 165th birthday of Nikola Tesla.

Special callsigns OE100BL – OE100EIE – OE100VNA for celebrating throughout  2021 the 100th  anniversary  since  Burgenland  became  an  Austrian state.

Special callsign 7S60BQ is the    for the  Kristianstad Radioamateur  Club (SK7BQ) to celebrate its 60th anniversary throughout 2021.

Special callsign   HB40POLICE to celebrate 40th anniversary of the  International Police   Association  Radio  Club's  Swiss  Section, throughout  2021.

Special callsign OH100SRAL will be in use throughout 2021  to celebrate  the  100th anniversary  of the  Finnish Amateur Radio League (SRAL).

Special callsign SF400B to celebrate 400 years of Borås City ,  throughout 2021.

Special callsign GB1OOH to celebrate the centenary of  the Hull and District Amateur Radio Society ,  throughout 2021.

Special callsign CQ750RSI throughout 2021 to commemorate the 750th anniversary of the birth of Queen Saint Isabel.

Special callsign EO50FF – Nikolay Lavreka UX0FF , throughout 2021.

Special callsigns EM150PLU, EN150PLU and EO150PLU will be active until 31 December  to commemorate the  150th anniversary  of the birth of  Lesya Ukrainka .

Special callsign OL70KRT to celebrate 70th Anniversary  of the OK2KRT radio club , throughout 2021.

Special callsigns to celebrate the 200th anniversary of Peruvian independence : OC200P (January, May and September), OC200E (February, June and October),  OC200R (March, July and  November)  and  OC200U  (April, August and December).
________________________________________