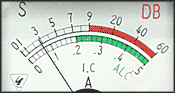 ______________________________________
Special callsign EM235QM to celebrate  235th anniversary of the founding of the city of Melitopol , from 14 to 29 September 2019

Special callsign II1FGC to celebrate 90th anniversay of the Genova Casella Railway , on 1-3 september 2019.INFO
Special callsing R550Y to celebrate 550th anniversary of Cheboksary, city on the Volga River , till august 31 2019.
Special callsign DL0SOP will be active  during July to support the annual Sea of Peace award.
Special callsign SO1944W to celebrate 75th Anniversary of the Outbreak of the Warsaw Uprising 1944 , till 31 october 2019.
Special callsign TM19PAQ  to celebrate Easter Day , from 13 april to 12 october 2019.
 2019 "Lunar Legacy" celebration: 

K7S

– Sunset Crater National Monument/Cinder Lakes March 16th thru 30th ,

 

K7M

– Meteor Crater National Natural Landmark March 30th thru April 13th
April 22nd thru May 3rd , K7O – Lowell Observatory July 20th thru August 3rd ,

K7C

– Grand Canyon National Park
August 24th thru September 1st.
H31A special call for the celebration of the 500th anniversary of The Panama La Vieja Foundation till August 15, 2019.
Special callsign HZ50SAT to celebrate 16 years without interruption of Saudi Sat OSCAR (SO-50).
________________________________________
LONG TERM AWARDS & CALLSINGS 

 2019
International award "Centenary of Porto Garibaldi " special callsig II4CPG , from 13 april to 31 december 2019.
Special callsign IR7MT " Matera European Capital of Culture 2019″ on air during year 2019.

Special callsign IO1NGM during the whole year ,  to celebrate the 110 years of Marconi Nobel .
"ITALIAN PIONEERS IN RADIO ENGINEERING" durin year 2019 ,

INFO

.
Diploma "Provincie Italiane" from 1 december 2018  to 31 december 2019 , INFO.
Special callsign II8FF during year 2019.
ARPI Awards :

8° DIPLOMA A.R.P.I.  from  21/01/2019 to 25/01/2019

LEONARDO DA VINCI 500. from 18/02/2019 to 22/02/2019
        FAUSTO COPPI 59: from 18/03/2019 to 22/03/2019
          PRIMO CARNERA 52. from 15/04/19 to 19/04/19
         TAZIO NUVOLARI 61. from 13/05/19 to 17/05/19
Special callsign 4U73B to commemorate the  73rd anniversary  of the founding of  the  United Nations , until 23 october 2019.
To celebrate  the  90th anniversary of  Switzerland's  IARU  member  Society (USKA), HB9 and HB3  stations are  allowed to change  their  prefixes  to  HB90  and  HB30  respectively  from  1 January to  31  December 2019.
Special callsign DA0APOLLO 50 years Apollo moon program – landing on the moon , during year 2019.
Special callsign DQ1200ASP to celebrate 1200 Years City Asperg , till 31 december 2019.
Special callsign DM2025C  till 24  january 2020 for Chemnitz European Capital of Culture candidat 2025 .

Special callsign OR50AF to celebrate  the 50th anniversary of BAFARA ( Belgian Air Force Amateur Radio Association) , till 29 february 2020.
Special callsign LM450C to celebrate 50th anniversary of the LA4C Haugaland group of NRRL , during 2019.
During 2019 will  be active  special callsign  SF50CG to celebrate 50th anniversary of the Sweden's  National Society.
From Bulgaria diploma " All Saint 2019″ , INFO.
LZ1354PM (January),  LZ391MW (February),  LZ818PT (March), LZ117ML (April), LZ497OM (May),  LZ815NI (June),  LZ1809PNS (July), LZ304AE (August), LZ304EW (September),  LZ311HI (October),  LZ365BM(November) and LZ4408SPA (December)
In 2019 special callsigN LZ50ZF celebrating the 50th anniversary of radio activity on HF and VHF bands of LZ1ZF op.Gosho

Special callsign SN0UNESCO to celebrate first year of inclusion to UNESCO World heritage list of Tarnowskie Gory mine , from 06 June 2018 to 25 May 2019.

Special callsign HF40STOK  40th Summer of the Housing Cooperative "SLONECZNY STOK" in Bialystok , till 8 januari 2020.

Antartica – Roman, UT7UA is active  , until 1 February 2020 , as EM1UA and/or EM1U from the Ukrainian "Vernadsky" Research Station (AN 006).

Special callsign EN185UNIV to celebrate 185th of the Taras Shevchenko National University of Kyiv , till 31 december 2019.

Special callsign E750RKK to celebrate 50 years of radio club Kakanj E73EKK , till 31 december 2019.
________________________________________